WEED IT, FLIP IT, PRESS IT, PEEL IT!
PRINTING IS AN EXCELLENT LOW COST BRANDING METHOD FOR VIBRANT AND DETAILED LOGO'S. OUR EXPERT AND FRIENDLY PRINT TEAM ARE ON HAND TO ADVISE YOU OF THE BEST POSSIBLE METHOD TO ACHIEVE WHAT YOU ARE AFTER. PRINTING HAS MANY ADVANTAGES WHEN APPLIED TO CLOTHING FOR WORKWEAR, FASHION BRANDS AND MARKETING EVENTS AND IT'S DURABILITY CAN CREATE A UNIQUE LOOK AND FEEL. DESIGNS CAN BE AS COMPLEX OR SIMPLE AS YOU REQUIRE ACHIEVING THE BEST POSSIBLE EFFECT.
VINYL PRINTING
VINYL T SHIRT PRINTING, OR CAD CUT VINYL PRINTING IS VERY SIMILAR TO DIGITAL PRINTING, EXCEPT IT IS ONLY SUITABLE FOR DESIGNS OR 1 OR 2 COLOURS. THE PROCESS INVOLVES CUTTING OUT YOUR DESIGNS, LOGOS, SHAPES, NAMES OR NUMBERS FROM A SPECIAL VINYL MATERIAL. THE DESIGNS ARE CUT USING INDUSTRIAL CUTTING MACHINES OR PLOTTERS. IT ENABLES THE COLOUR DESIGNS AND LOGOS TO BE PRINTED VERY QUICKLY AND IS A GREAT OPTION FOR NAMES AND NUMBERS ON PROMOTIONAL CLOTHING AND PRINTED SPORTS CLOTHING.
CAD CUT VINYL PRINTING IS IDEAL FOR LOW-QUANTITY T-SHIRT RUNS, WORKWEAR, SPORTS CLOTHING, WHERE YOU REQUIRE NAMES AND NUMBERS. IT'S ALSO PERFECT IF YOU'RE LOOKING TO CREATE SIMPLE T-SHIRTS AND VESTS AS WELL AS PROMOTIONAL CLOTHING, ONE-OFF PROMOTIONAL T-SHIRTS AND STAG AND HEN DO T-SHIRTS. WE CAN USE VINYL T-SHIRT PRINTING TO PRINT ON BOTH LIGHT AND DARK GARMENTS AND CAN ALSO BE USED ON OTHER ITEMS FOR CLOTHING SUCH AS HATS, JUMPERS AND MUCH MORE.
WE OFFER A WIDE COLOUR SELECTION FOR PRINTING WITH OVER 100 COLOURS TO CHOOSE FROM INCLUDING A SELECTION OF GLITTER VINYLS, GLOW IN THE DARK, REFLECTIVE AND FLOCK!
A MAJOR ADVANTAGE OF VINYL T SHIRT PRINTING IS THAT THERE ISN'T ANY SETUP COSTS INVOLVED AND IT ALLOWS US TO PRINT SHORT RUNS AT A VERY COMPETITIVE PRICE. IT IS ALSO VERY VERSATILE AND CAN BE USED ON VIRTUALLY ALL TYPES OF PRODUCTS INCLUDING UMBRELLAS, HORSE RUGS, SATIN SASHES PLUS MANY MORE.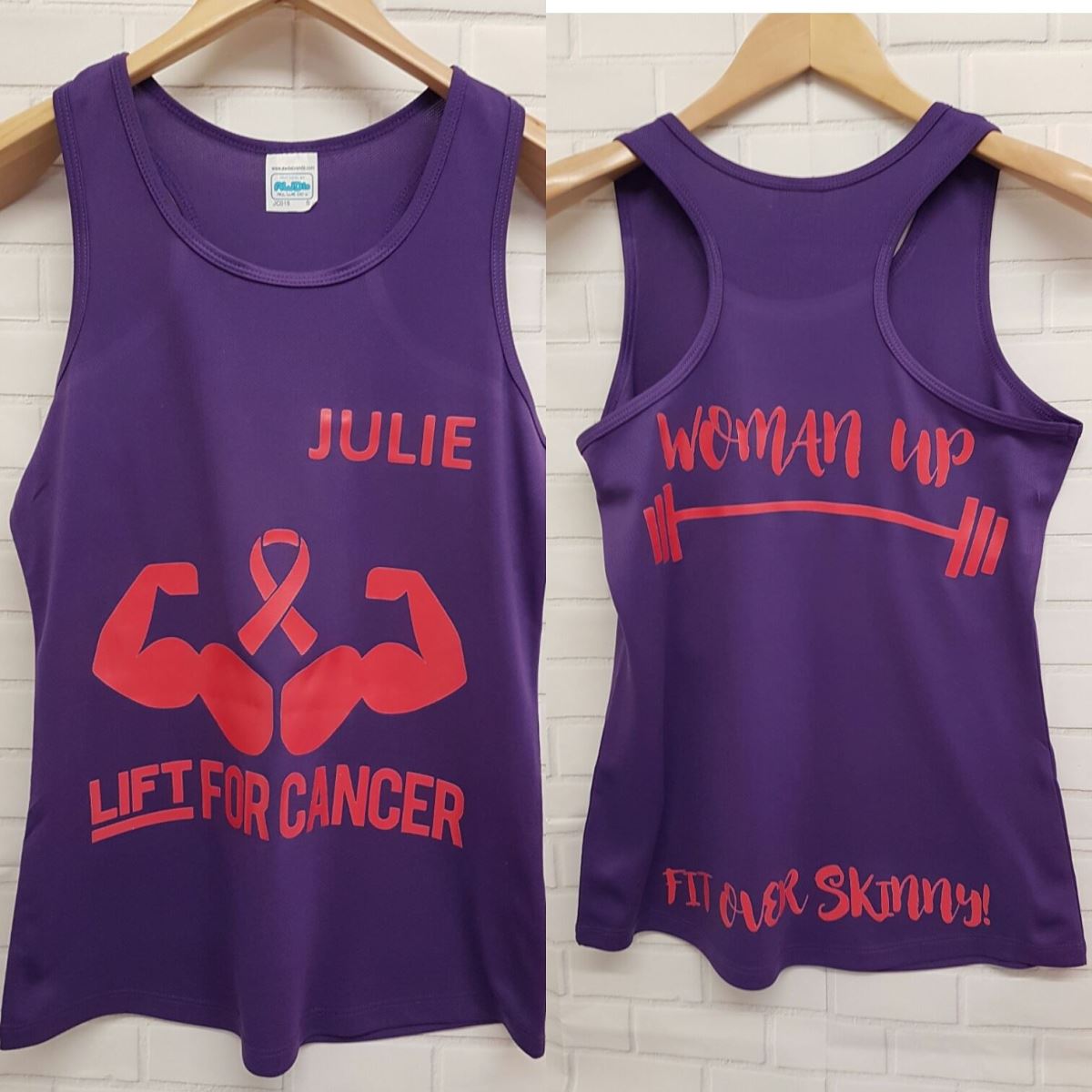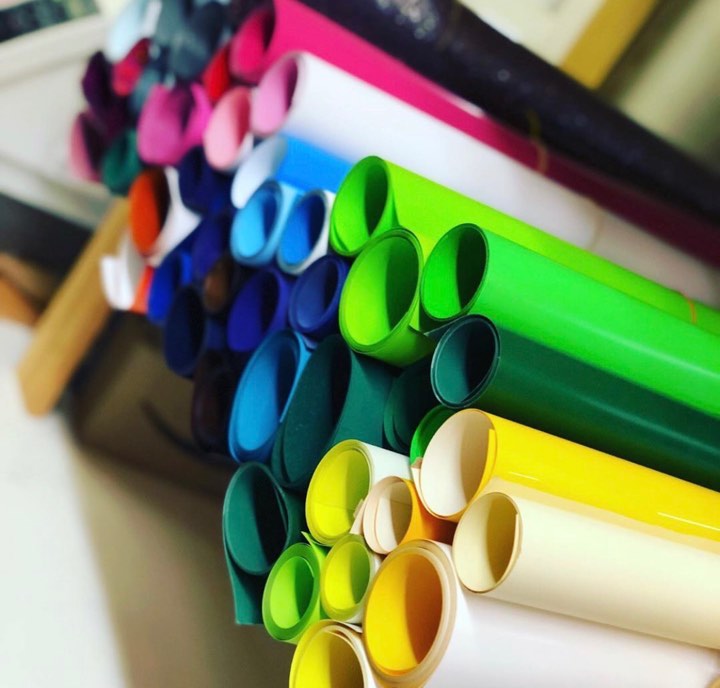 DIGITAL & SUBLIMATION PRINTING
DIGITAL PRINTING IS THE PROCESS OF PRINTING YOUR DESIGNS ONTO A SPECIAL, TRANSFERRABLE VINYL MATERIAL. THE PRINTED MATERIAL IS THEN TRANSFERRED ONTO THE T-SHIRT OR GARMENT USING A COMMERCIAL HEAT PRESS. IT ENABLES FULL-COLOUR IMAGES TO BE PRINTED VERY QUICKLY AND IS A GREAT OPTION IF YOU'RE AFTER PROMOTIONAL CLOTHING DUE TO THE BRIGHT, VIBRANT COLOURS THAT CAN BE ACHIEVED.
WE CAN USE TRANSFER PRINTING WHEN PRINTING ONTO BOTH LIGHT AND DARK COLOURED T-SHIRTS AND GARMENTS. THE MATERIAL USED FOR DARK T-SHIRTS IS SLIGHTLY THICKER TO THAT WHICH IS USED FOR WHITE T-SHIRTS AND GARMENTS. THE MATERIAL USED FOR WHITE GARMENTS IS TRANSPARENT AND SO USES THE WHITE OF THE GARMENT TO MAKE THE COLOURS STAND-OUT WHEREAS THE BASE VINYL FOR COLOURED GARMENTS IS WHITE AND SO THE COLOURS ARE PRINTED USING A CMYK PROCESS ON TOP OF THE WHITE SUBSTRATE.
THERE ARE DIFFERENT BASE MATERIALS AVAILABLE FOR NYLON AND 'STRETCHY' GARMENTS TO ENSURE THE PRINT WILL BE THE MOST ADEQUATE FOR THE GARMENT WE ARE PRINTING ONTO. WE WILL ALWAYS MAKE SURE THAT THE PRINT WILL LAST AS LONG AS POSSIBLE BY ENSURING THE CORRECT TRANSFER MATERIAL FOR EACH INDIVIDUAL ORDER AND GARMENT TYPE.
IF YOUR DESIGN IS A SPECIAL SHAPE THEN OUR PRINT AND CUT MACHINES ARE ABLE TO CUT THE DESIGN TO THE SHAPE THAT IS REQUIRED. THE DESIGN IS THEN APPLIED AS THIS SHAPE RATHER THAN A FULL SQUARE OR RECTANGLE. WHEN TRANSFER PRINTING ONTO WHITE T-SHIRTS AND GARMENTS THE MATERIAL IS MUCH THINNER AND SOFTER SO YOU CAN HARDLY FEEL ANYTHING ON THE T-SHIRT.
ONE OF THE REASONS WHY IT IS SO VERSATILE IS THE FACT THAT THE TRANSFERS ARE PLACED BY HAND BEFORE BEING HEAT PRESSED INTO THE GARMENT. THIS ALLOWS FOR BETTER AND MORE ACCURATE POSITIONING WITH PRODUCTS THAT MIGHT BE MORE CHALLENGING USING OTHER PRINTING TECHNIQUES, FOR EXAMPLE BASEBALL CAPS AND RUCKSACKS.
THE QUALITY OF THE TRANSFER PRINTING IS DIRECTLY RELATED TO THE QUALITY OF YOUR IMAGE OR PHOTOGRAPH, SO YOU MUST SUPPLY HIGH-RESOLUTION ARTWORK OR IMAGES. LOW-RESOLUTION ARTWORK OR PHOTOGRAPHS MAY PRODUCE BLURRY PRINTS. WE RECOMMEND AT LEAST 300DPI AS A RESOLUTION.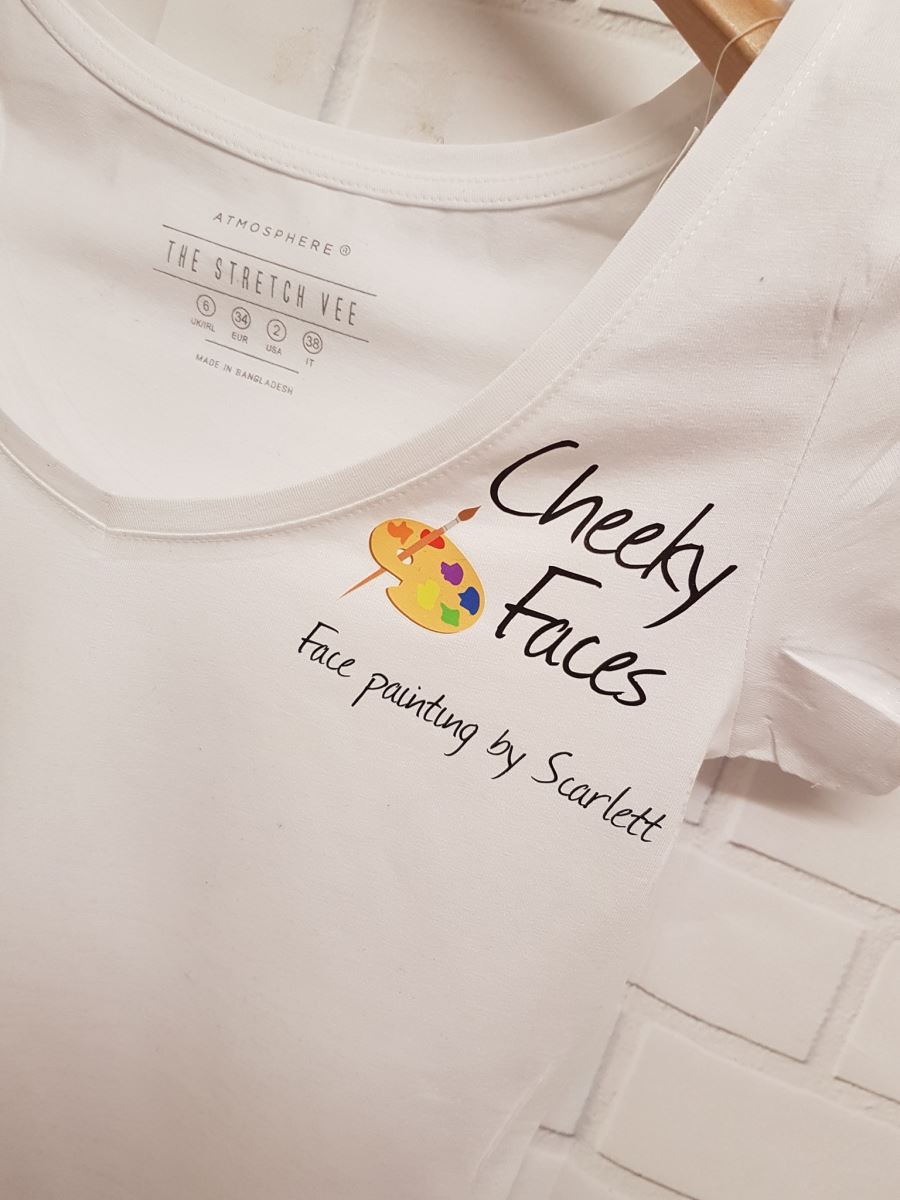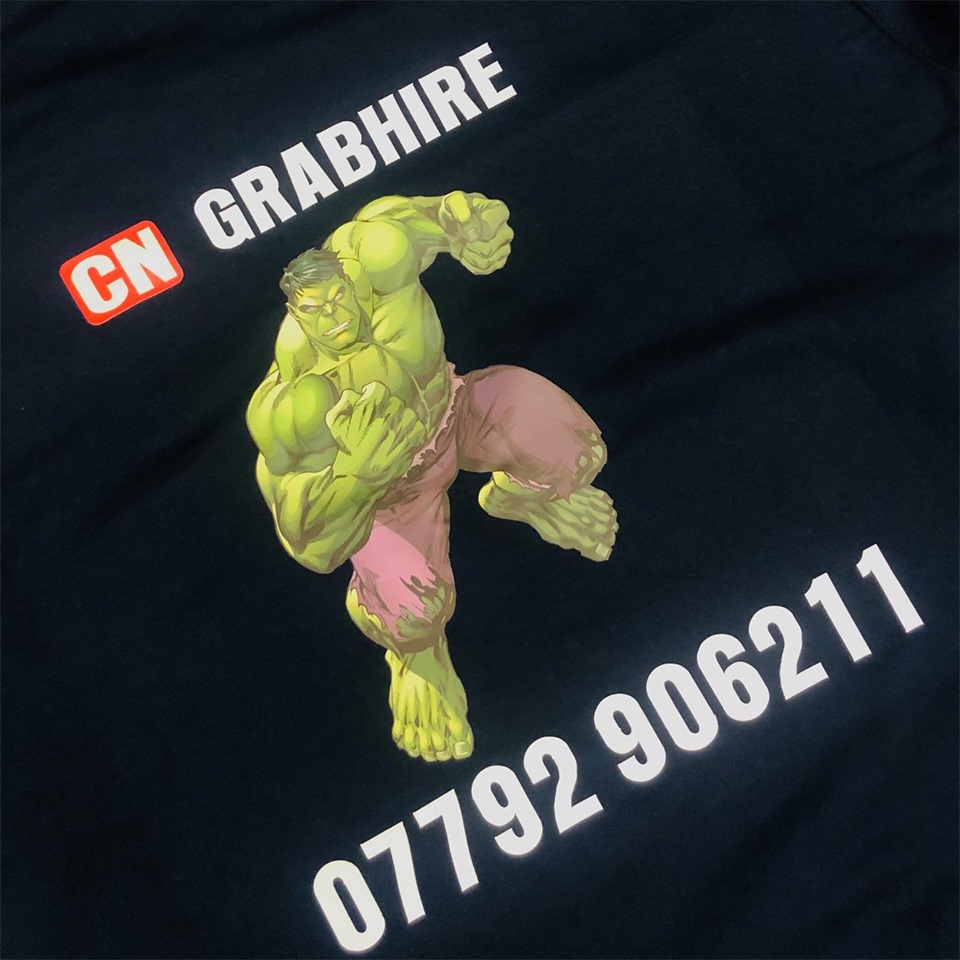 SCREEN PRINTING
SCREEN PRINTING IS ONE OF THE MOST FLEXIBLE METHODS OF TEXTILE PERSONALISATION, WHICH CAN BE USED IN A WIDE RANGE OF MATERIALS, FABRICS AND PRODUCTS. SCREEN PRINTING HAS SUCH A GOOD REPUTATION DUE TO ITS HIGH DURABILITY FOR LARGER QUANTITIES AND CAN BE VERY LOW COSTING. OUR MINIMUM ORDER QUANTITY FOR SCREEN PRINTING IS 35 UNITS.
SCREEN PRINTING IS USED ON DIFFERENT PRODUCTS WITHIN THE TEXTILE, STATIONERY AND PROMOTIONAL MATERIALS WORLDS THANKS TO ITS WIDE VERSATILITY AND OPTIMAL RESULTS. IT IS EASY TO FIND MERCHANDISING FOR EVENTS, OR SPORTS MERCHANDISING, SUCH AS T-SHIRTS, BACKPACKS OR HATS.
THE PROCESS OF SCREEN PRINTING IS A LITTLE MORE COMPLEX THAN OTHER PRINTING TECHNIQUES. TO START WITH, THE FILES SHOULD BE GIVEN IN A VECTOR FORMAT IN ORDER TO BE ABLE TO PRINT IT ON A FILM IMAGE AND SEPARATE THE COLOURS FROM EACH OTHER.
NEXT, THE NECESSARY SCREENS ARE PREPARED AND WITH A PHOTOGRAPHIC EMULSION THAT RECOATS THEM AND THE FILM IMAGE ON TOP, THEY ARE PLACED IN THE CONTACT PRINTED WHICH, USING LIGHT, MAKES THE DESIGN STICK TO THE SCREEN. FINALLY, THE SCREENS ARE READY TO USE AND WE THEN PROCEED WITH THE PRINTING.
SCREEN PRINTING IS PERFECT FOR USE ON LIGHT AND DARK COLOURED T-SHIRTS, CLOTHING AND OTHER TEXTILE MATERIALS. TO PRODUCE HIGH-QUALITY PRINTS ON DARK COLOURED GARMENTS WE USE AN EXTRA WHITE LAYER WHICH CREATES A SCREEN AND ENHANCES THE OVERALL QUALITY OF THE FINISHED PRINT. A STANDARD SCREEN IS PRINTED UP TO 35CM X 40CM (SLIGHTLY BIGGER THAN A3). WE CAN ALSO MAKE JUMBO SCREENS WHICH GO UP TO A2 SIZED PRINTS FOR TEA TOWELS, TABLE CLOTHS, ETC.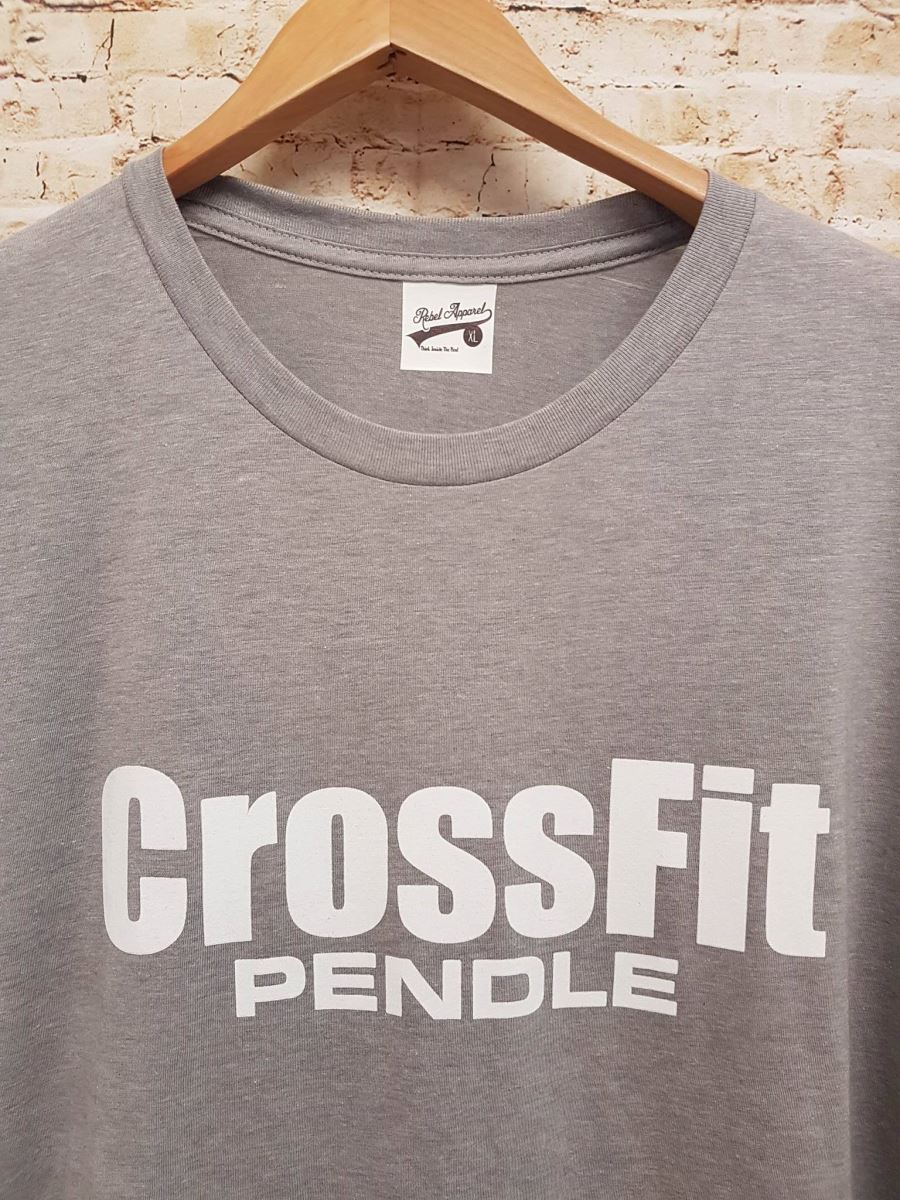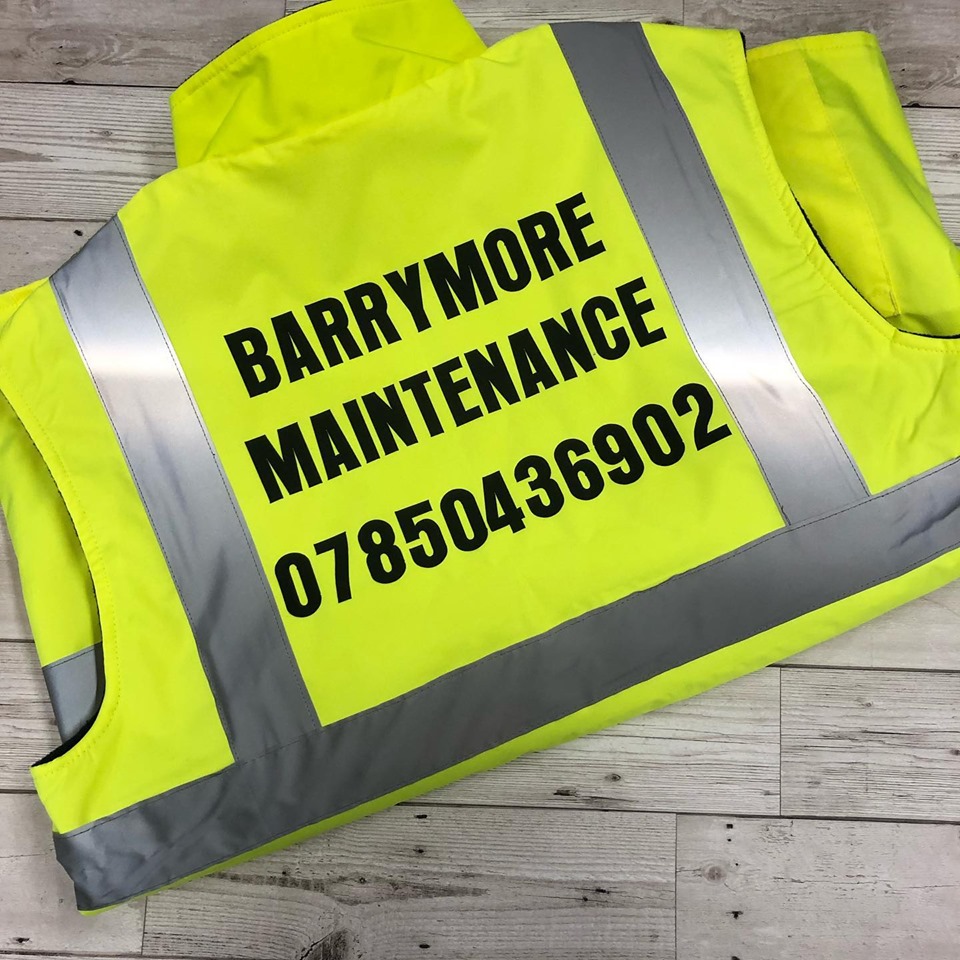 WITH THE LATEST PRINTING EQUIPMENT WE CAN OFFER YOU AN UNBEATABLE PRINT QUALITY AND PRICE! SO WHETHER YOUR LOOKING FOR A BRIGHT VIBRANT FINISH, MATT EFFECT OR BULK SINGLE COLOUR WE CAN HELP – CONTACT US TODAY ON 01254 823014!